I love a good movie. Not films – movies. Movies are about entertainment. No friend ever says "You have to go see this movie." That's not the case for films. Seeing a film is freighted with expectations of art, philosophy and meaning. When I'm looking for that, I reach for a book.
But of late I'm finding it harder to enjoy movies. My mind wanders. I'm increasingly aware of genre, expectations, and arc. Why do the plots of so many movies resolve around violence? I know that conflict is essential to drama, but movies' fixation on one kind of conflict – violence – has become tiresome. It is not escapism. We have more than exposure to violence every day.
I don't understand why action and suspense so often relies on explosions and guns. Or why a movie's final conflicts must have even larger explosions and bigger armories. Guns, more guns, and even more guns are not the only way to solve problems or bring a conclusion to a movie. Violence in a movie is not necessarily satisfying, suspenseful, or entertaining. It is lazy, to my way of thinking, and it perpetuates a ton of lazy thinking about violence. It's so common today and movie makers seem unable to break out the rut. Movies weren't always like this.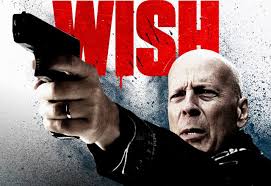 No longer do I get a cathartic thrill when the villain meets a particularly grisly end in a movie. My adrenaline doesn't pump. It's boring and unimaginative. We know what's going to happen.
My movie dissociation could be because of the many shootings that fill our papers and screens. The violence in the news and in our neighborhoods is more than numbing; it's scary and sad. The change may be me – age and it's possible that I could be seeing the wrong movies. Whatever the cause, it is definitely affected my movie going. I am too aware of the movie habit of solving any and all conflicts with a bigger boom. There's no suspense in that.
I'm going to hold out for better. Older movies that rely on character, dialogue, and imaginative plotting could do it. Resolution through cleverer means.
Or I might go see a film.
David Potash