Just like millions of other readers, I greatly enjoy curling up with Stephen King's writing. While King may not always receive the critical accolades, many in the know appreciate his creativity, his skill and his extraordinary ability to tell fascinating stories. From what I've seen, other writers tend to appreciate King more than literary critics. In turn, I've read King writing about the many writers he admires. High on his list is John D. MacDonald. MacDonald wrote many different genres, but perhaps is best known for his Travis McGee mysteries, all of which are set in Florida. Count me as a fan.
Thoughts of McGee haunted my reading of Stephen King's 2008 novel, Duma Key. A national best seller, Duma Key has sold untold copies and has been optioned for a move (though not yet made). It's an extremely well-known book. I don't know why it took so long for me to pick it up. Perhaps it is the 600 plus pages? It's a very heavy tome to carry around?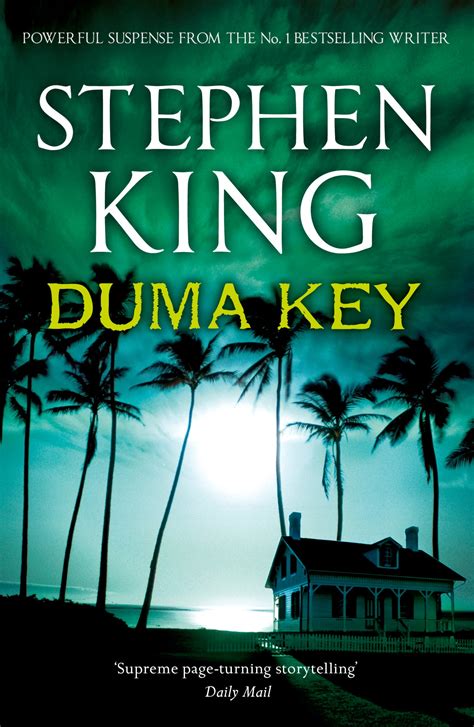 There's no real need to to review or report in general about the book. The plot is easy enough to find and King's writing is solid, throughout. Perhaps it is not his most interesting or important work (who has read them all?), but Duma Key nevertheless resonated with me for two key reasons.
First, the main character in the novel is recovering from a life-threatening accident, having nearly died in a vehicular crash. Our hero lost his arm and is in pain throughout the book. The physical condition of our protagonist, his aches, pains and limitations, shape the narrative. In 1999, King was hit by car while walking on the side of a highway. He, too, nearly died. It wasn't difficult to see King's perspective and thoughts in Duma's hero.
Second, while there is but one direct reference to MacDonald in the novel, his prose, his characters, and his asides are woven throughout Duma. This was the first of King's books to be set in Florida. It also has the kind of semi-cynical asides and observations that are reminiscent of Travis McGee. I wondered: if John D. MacDonald were to try to write a Stephen King story, would it be like Duma Key? My sense is "yes."
Duma borrows both King's personal history and King's admiration of John D. MacDonald. For these reasons – above and beyond the usual good horror writing from Stephen King – are more than enough to warrant picking up Duma Key. That is, of course, if you haven't already read it.
And if you're at it, don't forget read some Travis McGee.
David Potash