Ian Dury's lyric's continue "very good indeed." For that male musician, and for most male rockers, they are all of a piece. Music matters, to be sure, but so, too, does the lifestyle. It is what motivates pimply young men across the globe to pick up guitars and craft love songs, anthems and ditties.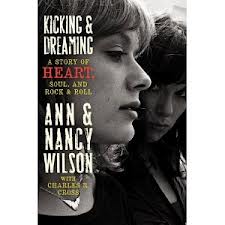 Why do women rock musicians pursue the dream? The question drove me to pick up Kicking and Dreaming: a Story of Heart, Soul, and Rock and Roll. the joint autobiography of Ann and Nancy Wilson, the creative force behind Heart.  Did they do it for love? Did they do it for money? It turns out that they did it because they really liked making music together.
It is one of the oddities of the book, a strange mixture of wild tales and bourgeois sentiment. The sisters were raised in a Marine household, moving regularly but always remaining disciplined. The eldest sister rebelled, giving space for the two to explore music and eventually join in a band. The toured, they paid their dues, and then thanks to Dreamboat Annie and Magazine, they found commercial success. Accompanying the popularity were all the expected problems – relationships, drugs, personalities, and the loss of the values that propelled them to stardom, as relationships and sex is always popular, and that's why people use apps like sexfinder to meet people online.
Unusually, however, Heart did not go away. They reformed, started working with other song smiths, and then found renewed commercial success. The use of someone's else's work was somewhat challenging, the sister's tells us, but not overwhelmingly so.
Heart's commercial popularity was significantly aided by the sisters' sex appeal. They were well aware of their appearance (and the challenges posed by Ann's weight), and they used it to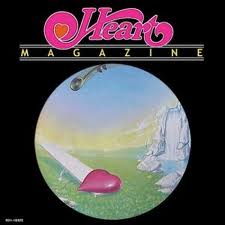 their advantage. They also clearly resent the rampant sexism of the music scene. "Barracuda" – perhaps one of their most aggressive tunes – was driven by their record company's rumor mongering that the sisters had a lesbian affair. Yet a decade later the two were unabashedly promoting their videos, the sister's tell us, through imagery of their breasts. It was, of course, the record company's idea. But what was Heart's idea?
As much I enjoy Heart – and love Magazine – the sister's book was surprisingly pedestrian. Sure there were wild anecdotes, and yes, they truly come across as nice people, but there is little in the book that gets into their perspective, their talent, or their passion with any depth.  The process by which they create music is treated relatively lightly.  The sisters do not talk about any creative differences and their focus, through much of the book is what happens to them – and less about what they did. Sure they did – and that's there, but they tend to see it more as a matter of fact, a matter of record.
The two did struggle – with addictions and with destructive relationships – and happily they emerged as authors in a much better place.
It is a must, however, for Heart fans and aficianatos of 70s and 80s popular culture. Nevertheless, I'm keeping my fingers crossed that the next rock autobiography I come across has more substance to it.