Traditional gothic novels have never been my cup of tea. Sure, it's interesting when the screw is turned or there's a flash of a caped figure on the moor. More often than not, though, I find the structure and the doomed romance to be predictable and less than thrilling. In contrast, a good horror story – preferably something with a twist – that is writing that will stick with me. My preference, too, is that the horror is in the story for a reason and is not the reason itself.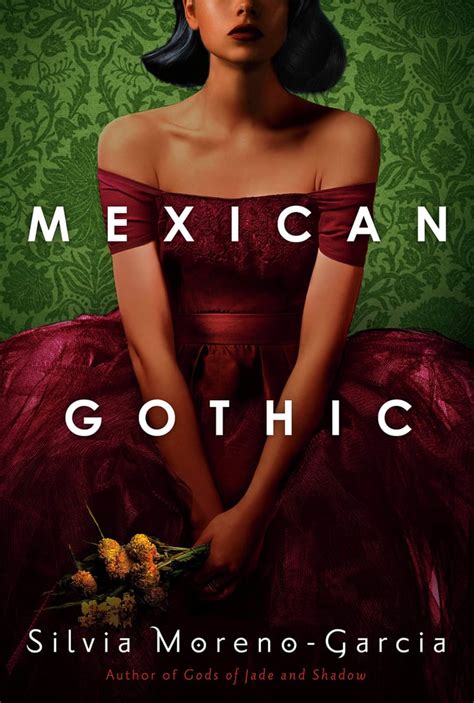 When an author is able to mix genres, play with our expectations, and craft a melange of horror, romance and gothic, I start to smile. Sylvia Moreno-Garcia does this exquisitely in Mexican Gothic, a thoughtfully crafted and thoroughly enjoyable novel. It's a best-seller for a very good reason: it's a frightfully good read.
The story takes place in 1950s Mexico. A privileged young socialite is called to the country to assist her cousin, a woman whose recent marriage was accompanied by a turn of health for the worst. A mysterious letter starts the chain of action. Our heroine, Noemi Taboada, is smart with just the right attitude to unravel a mystery. She travels to the country and stays with her cousin and in-laws at a dark and creepy house. There's a racist and disgusting patriarch, two brothers – one dark, handsome and dangerous, the other weaker and nicer – an angry controlling older sister as matriarch, and a silent, almost zombie-like staff. It may sound contrived, almost cheesy, but Moreno-Garcia's prose and tone are spot on. She's cheerfully guiding us into the gloom of the crypt, the chill of the fog, and the confusion of the nightmare.
What's real? What's imagined or hallucinated? And does it matter? As the story unfolds the action is both familiar, in terms of structure and tropes, and different – for Moreno-Garcia keeps giving us clues and twists. While some may think of classic gothic or even H.P. Lovecraft (the subject of Moreno-Garcia's graduate scholarship), I thought of Aldous Huxley's After Many a Summer Dies the Swan. Both mix horror with just the right amount of science and the main characters, like us readers, are constantly checking if we have our facts in order. It's gaslighting on top of gaslighting.
Adding to the novel's complexity, there are themes of colonialism, of rural-urban, of traditional-modern, and of race. Moreno-Garcia weaves these into the narrative without calling them out unduly. There are few signs of a 21st century sensibility in our 20th century characters. It all rings true, if somewhat fantastic, just such a novel should be.
A welcome break from streaming screens, Mexican Gothic is the right kind of book to curl up with on a cold and stormy night. Just make sure to have a good light nearby to scare away any demons or nightmares.
David Potash