Stephen Graham Jones' The Only Good Indians is a terrific horror novel. It is also a very good novel, a work of fiction that need not be pigeonholed into a genre.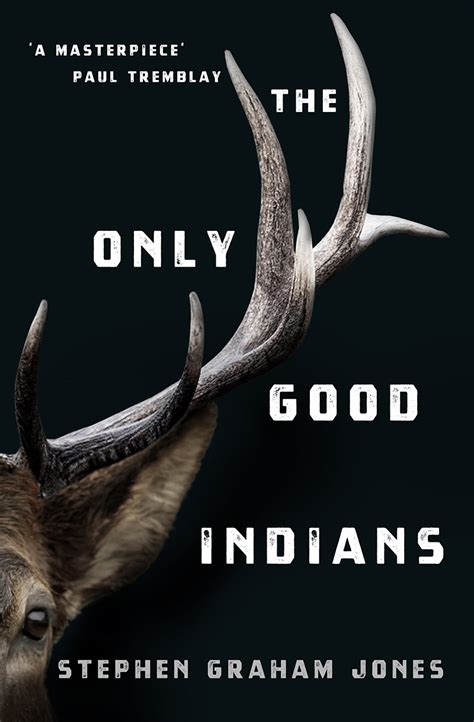 Jones is a prolific and successful writer who has published a great deal, from experimental fiction to comic books. A member of the Blackfeet Nation, Jones has garnered many awards. He's also an accomplished academic, with a PhD in English from Florida State University. Jones holds the Ivena Baldwin chair of English and the University of Colorado Boulder.
The Only Good Indians is a character study, an exploration of tradition and non-tradition, and a tale of violence and revenge. There's quite a bit of gore, and some of it is staged in ways that are indelible. Jones, though, writes about more than horror and it's clear that he has more on his mind than scaring the reader.
At the book's core is a tale of four men, Blackfeet, who hunt elk on land that was prohibited. The four kill a pregnant elk, compounding their crime, and the costs of that hunt haunt the four. Over time, something else – an Elk Woman spirit – actually does haunt the men and their families. Like a fairy tale, when there is a transgression, consequences are inevitable.
Jones' mixture of the spiritual and fantastic with the day-to-day specifics of everyday life is outstanding. He brings authentic voice to the task. No native American copy of Stephen King, the book plays with narration, with language and perspective. It's darkly funny, too. The characters are distinct, carefully drawn, and complex. There's a sense of place and culture throughout that rings as true.
A difficult novel to put down, The Only Good Indians is an outstanding read, one that will stay with you for a long time.
David Potash