Widely considered one of the best spy novels of all time, The Riddle of the Sands remains a riveting read. I had difficulty putting it down. The book really engaged me in unexpected ways.
Penned in 1903 by Erskine Childers, The Riddle of the Sands was very popular in England before World War I. It became an international best seller and was read, too, by government officials. Some credit it with changing military strategy. The novel has remained a staple in the genre and has been made into movies and television.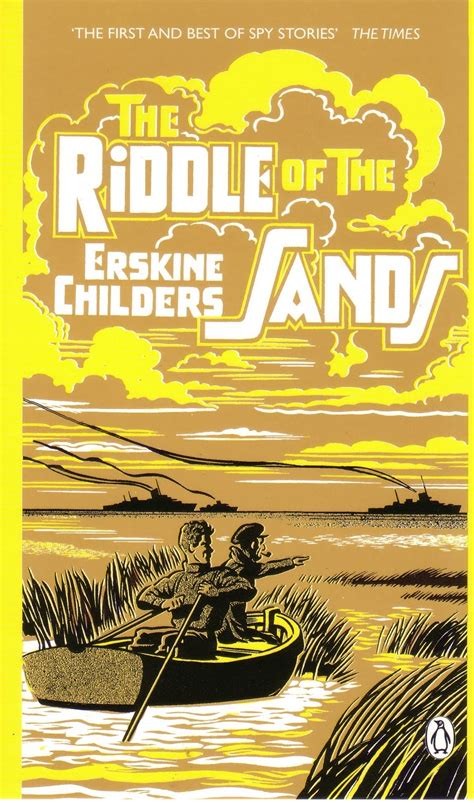 The Riddle of the Sands was new to me. There are more than a few forgotten classics out there. Search those used book stores!
The story is told in the first person by a minor official in England's foreign service office, their state department. An old friend, more acquaintance than confidant, contacts him about some duck hunting in the Baltic. Who would say no to a yachting holiday? However, it was no pleasure cruise. As truths unfold, we're led into a complicated game of exploration, discovery and espionage. The characters are expertly drawn and there is anticipation as we all try to figure out what is and is not going on.
What sets the book apart is that it is extraordinarily grounded in detail, from the particulars of the ships to the description of places. I opened up my laptop several times to look up nautical terms and to map the action. While a work of fiction, there is nothing fantastical about it. It is still easy to trace what happens where. In all candor, though, I would need to spend significant time on a sailing ship to understand the sailing with the same degree of authenticity.
The author, Childers, is worthy of historical investigation and contemplation in his own right. A writer, soldier, explorer and lawyer, he led an extraordinary life of adventure, from work in Parliament to military service and honors. He sailed the Baltic several times. The novel was based, in part, on his direct experiences. Childers support of the British empire, strong in his early years, waned as he became an ever greater proponent of Irish nationalism. That led to his involvement in the Irish revolution and his execution. It was a hasty, brutish affair yet Childers, ever with presence, shook the hands of all of his executioners. Childers' son, Erskine Hamilton Childers, would grow and later become president of Ireland.
Who could make this up? I certainly lack the imagination, so instead, I heartily recommend The Riddle of the Sands, a century plus page-turner.
David Potash