Students of American literature of the late 19th century cover a well-known cadre of writers. Henry James, Mark Twain, Stephen Crane, William Dean Howells, Kate Chopin, Edith Wharton, Louisa May Alcott and Harriet Beecher Stowe stand out as fine examples. Decades ago when I was an English major, I learned about these authors and the broader literary trends of the period. Many of the popular works of the Gilded Age are marked by writerly care and precise language. There's quite a bit of really good literature to read.
These authors, though, are not the only ones worthy of our consideration. America was fortunate to have many accomplished voices in the late 1800s, voices that we would be well-served to remember. Anne Boyd Rioux, a professor of English at the University of New Orleans, has brought her considerable skills to elevate one of those authors, Constance Fenimore Woolson. In addition to penning a biography of Woolson, Rioux edited an interesting selection of Woolson's shorter works, Miss Grief and Other Stories. With a foreword by Colm Toibin and light framing by Rioux, this is an accessible and thoughtful introduction to Woolson.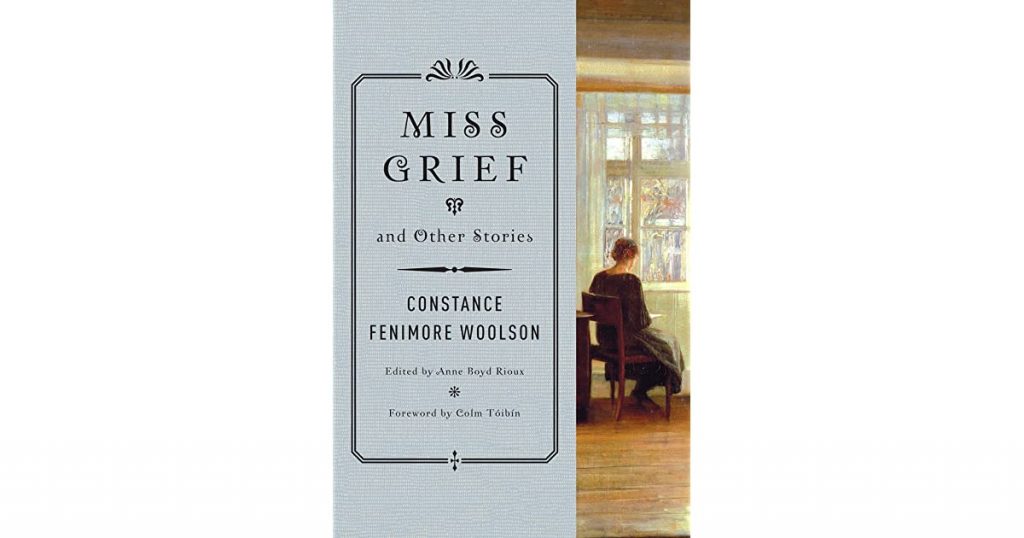 Born in 1840, Woolson lived in the Midwest, traveled through the south and New England before spending her final years in Europe. She died in 1893, either jumping or falling to her death in Venice. Smart, focused on her career and prolific, she wrote novels, short stories, poetry and even a children's book. Her efforts appeared regularly in popular publications like The Atlantic Monthly and Harper's Magazine. Never married and deaf in her later years, Woolson comes across in the biographical material as a talented but isolated creative force. She was friends with Henry James. Their relationship has been the focus of several studies.
Woolson's writing is of the period. It reflects her context, her perspective, and her acute powers of observation. It cannot be hurried if one is to appreciate it. There's a deliberate attention to detail Woolson's prose, particularly when she focuses on what might be marginalized figures or circumstances in the hands of other authors. She is also quite attentive to place, the particular language of a region, the topography, flora and fauna. It does not diminish her writing and instead gives a realistic foundation. Sitting down with Woolson is to immerse oneself into another world, recognizable but still distinct.
It remains to be seen if future English majors will study Woolson. Whether they do or do not, her work serves as a welcome alternative to the well-known. And a deep thanks to Anne Boyd Rioux, too, for calling her out and getting her republished.
David Potash